Tips For Generating Income with a Tiny Home Vacation Rental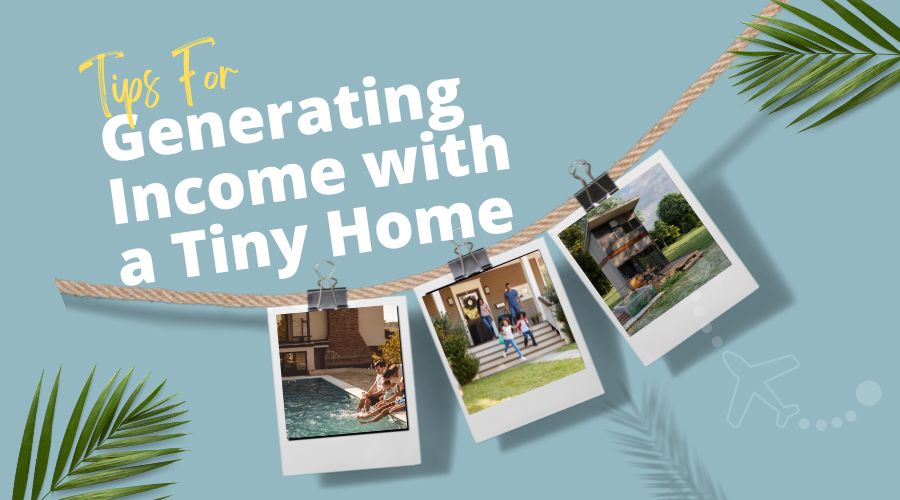 Tips For Generating Income with a Tiny Home Vacation Rental – When most people think about a tiny home, they think about people who want to live a simpler lifestyle with fewer belongings, a lesser impact on the planet, or a smaller cost of living. But one of the newest ways to utilize a tiny home is to generate some extra income by turning it into a vacation rental.
Generally, the thought of vacation brings up luxurious airy spaces on a tropical beach somewhere but believe it or not there's actually a market for offering tiny and stylish spaces as rentals for a vacation.
There are actually a few tiny homes already listed on vacation rental websites like Airbnb that bring in anywhere from $50-$200 per night. What is nice about a tiny home property is there is less upkeep as compared to larger vacation rental properties. And with continued occupancy, a tiny home vacation rental could bring in thousands of dollars per year.
Here are some tips for turning a tiny home into a vacation rental to generate income – Tips For Generating Income with a Tiny Home Vacation Rental
A place for a tiny home vacation rental
Finding a location to place a tiny home vacation rental can be one of the biggest challenges of setting up your small Airbnb-style place. Of course, you want to make sure that your rental is in a location that someone is going to want to vacation in. If you already live in a destination where people love to vacation you could benefit tremendously from looking into the possibility of placing the rental in your own backyard. You want to make sure that local zoning laws will allow for this before you start this adventure.
Make sure it is comfortable
Once you have a location you will then begin shopping for the exact tiny home unit you plan to rent out. You want to make sure that it is going to be comfortable and desirable enough for someone to spend their vacation dollars on.
Think of things you would love to have and would pay good money for if you were on a vacation inside the property. Would you prefer a smartly designed kitchen? Would you prefer to have plenty of super comfortable places to sleep? What about a washer and dryer?
A way to get some ideas on what would be desirable to include in your rental is to look up other tiny home rentals in the area that are successful. What features do they have? What is highlighted in the listing as an amenity? This will help you to determine what features and overall style you put into your tiny home.
Market it, market it, market it!
Even if you have the most amazingly designed tiny home, in the most desirable location, or in one of the hottest vacation spots around, you need to make sure that you are marketing it properly. If no one knows about the rental it can be very hard to get it to generate the income that you desire. You also want to make sure that you are not pricing it too high when you list it on a rental site.
It could be a good idea to get the advice of a local rental professional or another rental owner in the area willing to talk and answer your questions. The key to success is marketing well and there are different tips and tricks to employ for successful marketing. The most important include the right price, using the right forums, and asking renters to help you out by leaving reviews or tagging your home on social media.
For more information on custom-built sheds in Snohomish County and Puget Sound as well as surrounding areas please contact us anytime.
More on Converting your Shed or Tiny Home into a Workout Space