The Best Gas Heaters for Tiny Homes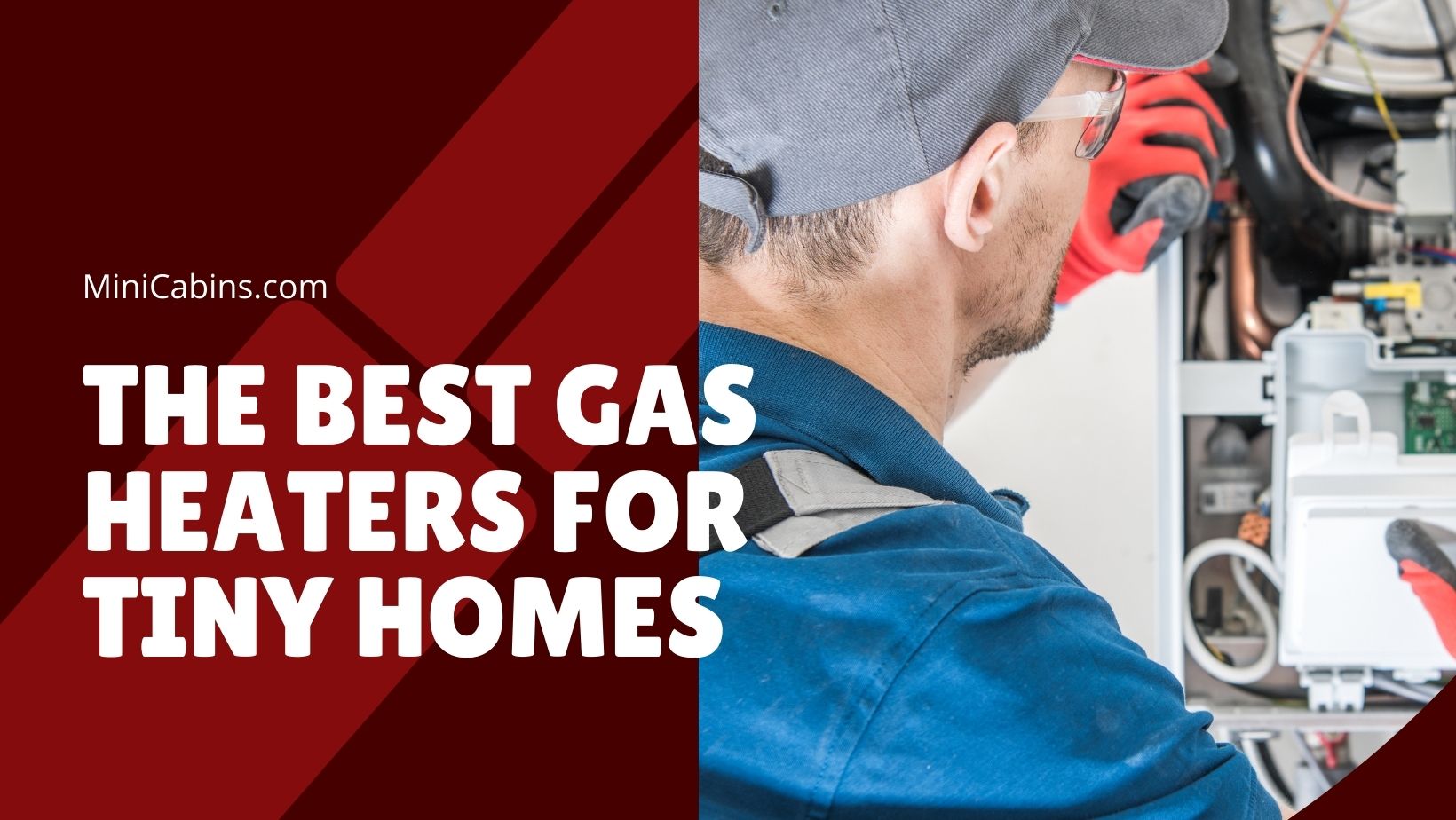 The Best Gas Heaters for Tiny Homes – Heating systems are essential for all types of homes not just during the winter when it is freezing cold but all year round. Heating a tiny home is a little bit different as compared to a traditional house. Since most tiny homes prefer to be off-grid and some are on wheels most rely on portable heating units to provide substantial climate control to the home.
One of the most popular choices for a portable heater in a tiny home is a gas unit. What are the best gas heaters to use for tiny homes? Here are some of the most popular and reliable gas heating products when it comes to tiny homes.
Mr. Heater Vent Free Natural Gas Heaters
This is a popular choice for tiny homes because the heater uses blue flame technology to keep every area in the tiny home heated. It is nice for a tiny home because the heater also comes with legs or wall mount hardware to give you a couple of different installation options.
One thing to note with using the Mr. Heater vent-free natural gas heater is that you need to be careful and mindful of where you install it. You need to keep it in a safe place away from small children or pets to prevent any injury or accident.
Martin direct vent propane wall heater
This heating unit provides a more stylish and sleek look while still giving a reliable function. It is energy-efficient and goes in the wall to provide a tiny home with warm air anytime the temperature drops while not producing a hefty electricity bill.
The heater is stylish as it provides a glass-ceramic window to show the internal blue flame sort of making it like a full gas fireplace. It is noted by several users as being one of the best-looking and sleekest wall unit designs.
It is worth noting that this heating unit can become hot to the touch after long periods of use, so it should be kept out of reach of small children and pets.
Dyna Glo wall mounted natural gas heater
This is a wall-mounted natural gas heater allowing you to save floor space in a tiny home. It is notable for being very quiet and giving heat without even knowing that it is on. A con to this model, however, is that it does not come with a thermostat so you will need to adjust the temperature manually. It is also noted by users that sometimes it can give off an exhaust smell when it's first used but the smell recedes with continued use.
Ashley direct vent propane gas heater
Tiny homeowners like to use this gas heater because it does not require a complicated installation due to its simple design. It is a smaller heater and more affordable compared to other units that are popular among tiny homeowners.
Though this is a more affordable means of heating a tiny home, it is not the most reliable when it comes to long-term heating. It is best used in tiny homes that are not planning to stay in a cold climate for an extended period of time.
Rinnai FC510N ventless gas wall heater
This gas heater is popular for its even distribution of warm air throughout a tiny home even in spots that are hard to get to. It is also popular amongst tiny homes that have families because the device is much safer to use around children and pets due to the exterior always being cold to the touch.
The one thing to consider before purchasing this heating unit is that it requires a gas pipe and power outlet before it is installed.
Gas is a great option for heating a tiny home because you can easily hook it up to a movable tank and it is much more cost-friendly and environmentally friendly.
For more information on tiny homes in Snohomish County, Puget Sound, and beyond, please contact us anytime or stop by and see us in person.
Check out Pilchuck Heating for all HVAC systems for tiny homes, residential and commercial properties.