4 Great Features All Recreational Cabins Should Have
We build a lot of recreational cabins for folks throughout the Puget Sound region as far north as the Canadian border and as far south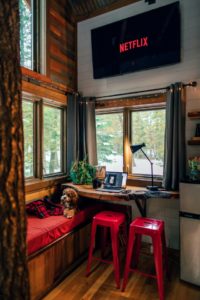 as the Oregon border, even though we like to stick to King, Snohomish, Skagit, Island, and Whatcom County. So, what exactly is a "recreational cabin"?
By state law, a recreational cabin is not defined as a structure that is utilized principally for recreational activity the only but is not necessarily a residence for any period of extended time. It's not used for commercial purposes including rental units but is primarily as a vacation spot, fishing cabin, or as a temporary, which could turn permanent as long as it does not move structure on a recreational lock.
Just because it can be moved doesn't necessarily mean it will ever be moved. Our cabins make great options for those that may have property up in the mountains specifically designed for recreational purposes, fishing, hunting, etc. These lots or parcels of land may not be appropriate to build permanently on or may have restrictions, so this is where our recreational cabins come into play.
So, what kind of features would you want in a recreational cabin? Here are some of the top 4 features you want to consider when you're buying a small cabin or mini cabin perfect for a recreational lot.
#1. Consider a deck.
Regardless of what you're going to use your cabin for, having a beautiful outside dining and living space is ideal for those considering this type of construction. You are obviously using this cabin to enjoy the great outdoors so why stop at the inside? "Deck" out the outside with a deck, see what I did there? Having a beautiful deck is easier to take care of, let you enjoy the outdoor space that you have, and whether you are dining or simply enjoying nature, having a deck is definitely something to consider in your recreational cabin.
Related: Create Your Own Tiny House Community Like These Folks
#2. Loft space or additional bed space.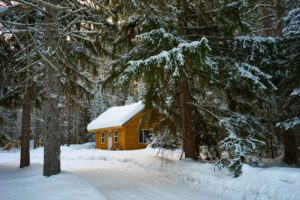 Most people that are building these types of outdoor cabins are doing so for recreation so what better way to enjoy the outdoors then to have extra loft or bed space? You might not have everyone you know about your small cabin but having a loft space where you can separate the living area from the sleeping area is imperative and something you'll probably miss if you don't include it in the construction. At Aurora Quality Buildings, we have dozens of options that include lofts, perfect for extra bedrooms.
Related: Considering Pets in a Home Design
#3. Heat.
While we may not get temperatures below zero, it can get pretty cold in the wintertime and if you are planning on using your recreational cabin year-round, having some sort of heat source is imperative. Consider finishing out your cabin with insulation in both the walls, floors, and attic space and a reliable heat source such as a pellet stove or wood-burning stove is the perfect weight to warm up your cabin in no time. One of the best things about our mini cabins is the ability to heat quickly so you won't need to spend an arm and a leg on a small wood-burning or pellet-burning fireplace.
More: Custom Fishing Cabins Built On-Site
#4. Access.
Make sure you have access to your recreational cabin any time of the year you want to get to it. This is probably something you should have figured out before you chose the lot but, are there restrictions to accessing your property during different times of the year? Will you need to hike into your cabin or will you be able to park right outside the front door? Accessibility and movement are huge when choosing the right cabin and the right spots.
We would love to help you design and customize your perfect recreational cabin for your lifestyle and your budget. Feel free to browse our website for prices, standard options and features, or give us a call and we can customize the design, size, and layout to suit your build.