Instead of a Traditional Home Family Builds Tiny Home Village
Instead of building a traditional home on their 21 acres of land, a family in Kentucky opted for a more creative means of building their dream property in the form of a tiny home village made up of six tiny homes.
Instead of a Traditional Home Family Builds Tiny Home Village
This tiny home village is unique not just in the fact that it is a series of tiny homes, but also in that it is built just for the members of the family. Each family member has their own tiny home structure that is centered around a main courtyard gathering place on the land.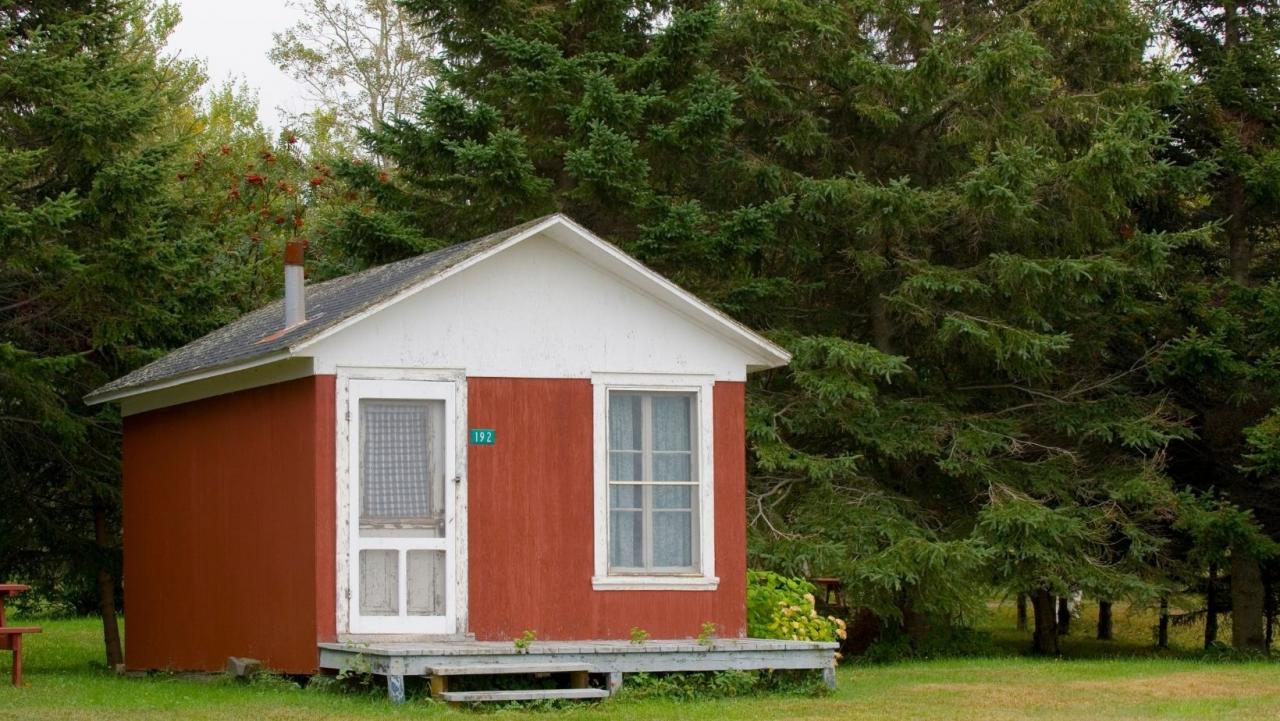 Instead of every family member getting their own room inside the same house this family in Kentucky built separate tiny homes right next to each other so that each member gets their own unique space.
The Brinks family from Kentucky has been popping up across articles since October 2021. They own six tiny homes on their land each only 160 to 280 square feet in size. The family decided on this creative route of a village of tiny homes to create more room and air to breathe with plenty of privacy.
When the plans for a tiny home were first thought over the husband of the family wanted the entire family under one tiny roof, but mom advocated for the kids and brought up the fact that they are going to need their own privacy as they continue to grow.
Interestingly enough this plan of creating six individual tiny homes still produces less waste and requires fewer utilities in the form of heating the homes than a traditional large home would've cost them.
There are four family members in the Brinks family and each child gets their own tiny home, mom and dad, of course, share a tiny home. The other three homes make up a double bathroom house, a clubhouse, and a guest house. Parents and property owners, Ryan and Keli, of course, have the most expensive house though it only cost a mere $9000 to build and it is the most spacious at 280 ft.².
Having a separate bathroom tiny house allows for each of the individual livable houses to have more interior space. The bathroom house consists of all of the family restrooms and showers. In addition to the tiny homes are a separate office building and some farming space for the family to house chickens and goats.
For more information on the Brinks family from Kentucky and their personal private tiny home village you can read one of the original articles written about them at this link https://www.tasteofhome.com/article/tiny-house-village/
How this Tiny village is More Sustainable than a Traditional Home
The family uses a lot of composting and waste reduction efforts that play a large role in sustainability and green practices. With each house being 280 ft.² or less this also drastically cuts down on the heating costs and energy production to heat each space. If you think of it in terms of each house being about the same size or smaller than the average home bedroom it is easy to see how this tiny home village uses much less energy than one giant traditional home.
For more information on tiny homes in Snohomish County available to be built in the Puget Sound area and beyond, please contact us anytime or you can stop by and see us in North Snohomish County in the Arlington area.
More on Tiny Homes in the Pacific Northwest