3 Healthy Ways to Downsize for a Tiny House
Aurora Quality Builders are experts in framing out many cabins and tiny houses, however, we don't finish the inside but we do have specialists that we can refer to finish drywalling, flooring, and add insulation and heating.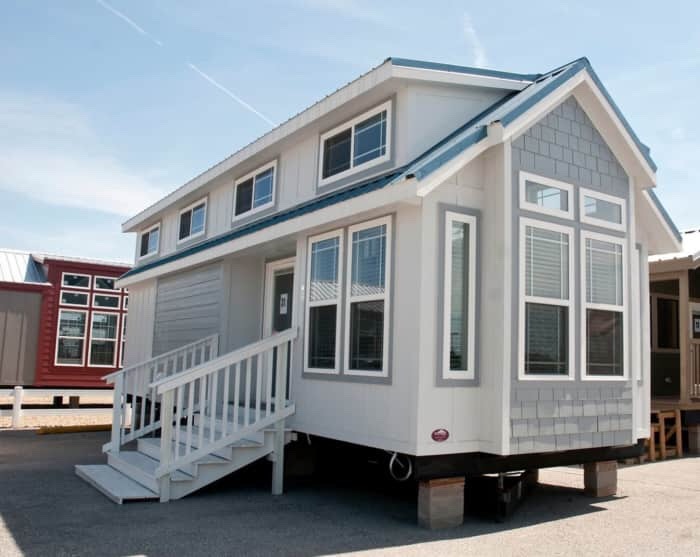 What we can do is design a top-quality, high-end material, solid wood frame for your tiny house or mini cabin. If you're planning on using it for recreational use, you may not need to downsize too much. But, if you're going from a 1500 square-foot or 2000 square-foot home into a small 200 ft.² tiny house, you will definitely need to take inventory and do some downsizing.
Here are several tips on how to downsize for a tiny house.
Take inventory.
Start a checklist labeled "must-have", "can live without", and "can replace". Must-have items are important and cannot be replaced. These would be important documents, family photos, artwork, or things you require for work.
Things that you can live without you can either sell, donate, or get rid of some other way. This might be kitchen appliances, tools, knickknacks, non-essential paintings and furniture.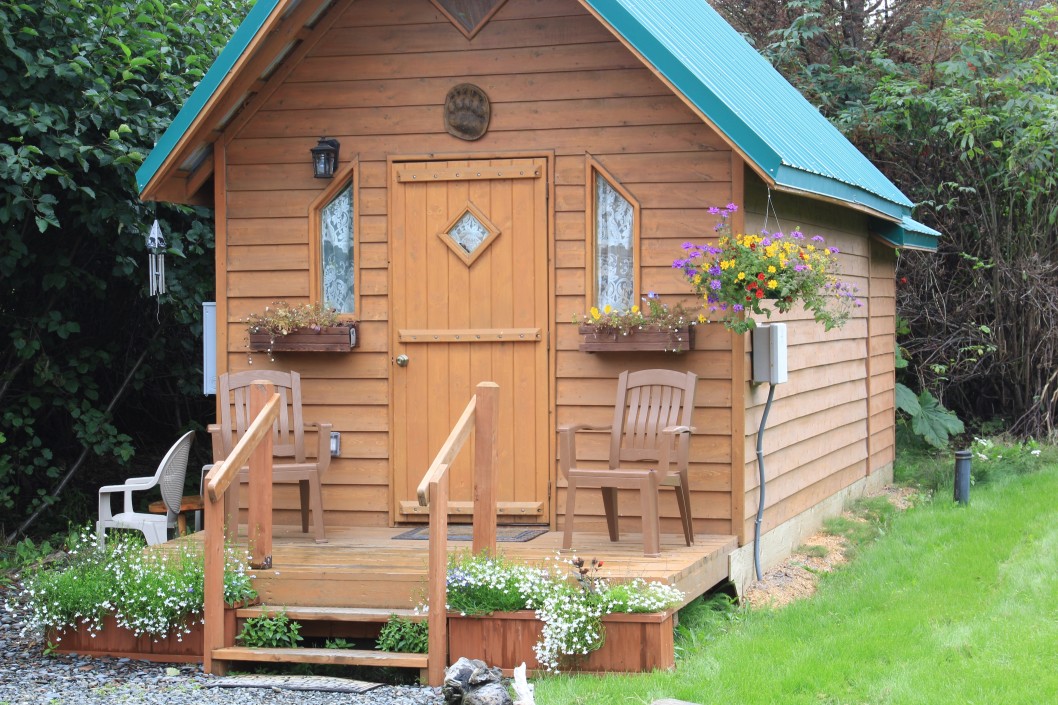 The can replace column should be items that you may want to replace with a smaller or more compact item such as an ottoman that serves a dual purpose as both storage and an ottoman. This is the column that might take the longest because you may not know what you need but you also know that the item you have now might be too big for a tiny house. Consider what you could have a smaller version of such as a television, sofa, chair, end tables, coffee tables, or kitchenware.
Sell everything.
Okay, maybe not everything, but in today's technology era it's easier than ever to sell unwanted items. There are literally hundreds of websites you can list items for sale in order to get top dollar.
If you choose not to deal with the hassle of selling items or having a garage sale, you can donate the items and write those figures off on your tax income. For instance, if you donate a $1500 couch, you may be able to write up to $500 off on your tax deductions for the next year. Make sure to take photographs of these items and document as much as you can about the value.
Consider having a garage sale. This is a great way to get rid of items and not have to do the work of selling them online individually. Consider it more of an estate sale because you be selling the majority of items in your house. You don't have to even drag furniture out into the yard but an estate sale will allow people to come in and make bids and offers on the items as they sit. You'll want to take safety precautions, however, because people will be coming in and out of your house so keep jewelry and valuable items locked away or off the premises altogether.
Read More: Tiny Houses Create a Tiny Community
How many items do you need of one thing?
When we really start going through drawers, cupboards, and pantries, we realize we may have duplicates of the same things such as three or four can openers, 15 spatulas, and four or five dining room plates and dishes sets. to downsize, pick out the ones you love and if you know you can't move with it, consider renting a storage space for these items that may have nostalgic value or that you want to pass on later on even though you know there's not enough room in your tiny house now.
Storage space.
Speaking of storage space, it's perfectly okay to rent a storage unit. Many people that own tiny houses and live in them year-round have an additional storage space off-site. This might be for seasonal clothes, camping gear, bikes, tools, the furniture you're not ready to sell, or nostalgic items.
We'd love to help you design and create your perfect tiny house. If you need to downsize, use this as a list on how to get started but feel free to stop by our showroom on Smokey Point Blvd. in North Marysville to take a look at all the different designs, styles, and two-story tiny houses to choose from. We are experts in building custom mini cabins and tiny houses and would love to help you design the perfect home for your needs and budget.
More on Mini Cabins and Tiny Houses: