Giving a Tiny Home Curb Appeal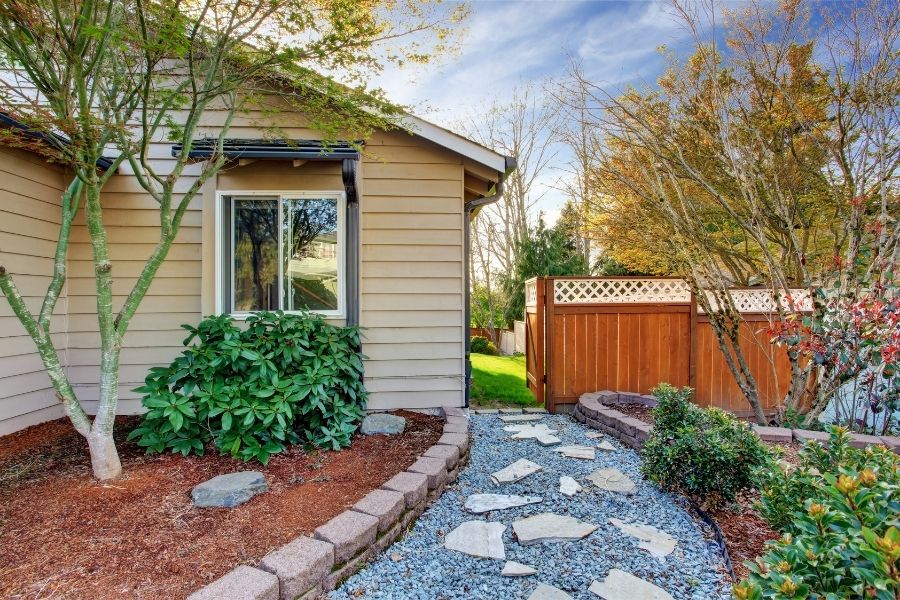 Tiny homes have become increasingly popular because not only are they more affordable, they are also eco-friendly and easier to maintain with a very minimalistic lifestyle. Though tiny homeowners are opting for a simpler way of living, it does not mean that their tiny home needs to be boring and lacks curb appeal.
Here are some tricks to adding some curb appeal to your tiny home to make it feel stylish and inviting.
Exterior Paint Colors
The great thing about a tiny home is that you could go all out with bold and bright colors and it still works. This is not so much the case with a traditional size home. A bold color palette is very off-putting on a larger scale.
When it comes to an exterior color theme there is much more room to play around with as compared to other types of homes. A couple of things you want to keep in mind are the overall style story of the home you were hoping to tell and the architectural story that is being told by the exterior.
If you are hoping to communicate that the home is full of life and fun you could use pops of bright color in places like the door or small areas of trim. If you were hoping to go with a truly simple modern minimalistic look you can opt for using super dark charcoal or black. Or simply staining the outside and letting the beauty of the wood shine through. If you are hoping for a farmhouse feel, a crisp bright white with lots of texture for interest might be just the thing.
Bringing in Plants
Tiny homes are the perfect setting for focusing on all of the landscaping around the home. Planting different types of plants in different areas around the home can help to bring a lot of dimension, color, texture, and interest to the outside of your property.
In addition, they also help to sustain the land and can be an eco-friendly way to keep things beautiful and also properly maintained. Plants also give you something to do outside of your home. Using the right plants could even do double duty as a repellent for certain types of pests and rodents.
Outdoor Living Space
Even in traditional homes creating outdoor living spaces is in very high demand. You can easily create a wonderful-looking outdoor living space that will have anyone who looks at the home feeling like they just want to sit for a spell.
Create an outdoor living space that feels like an extension of the inside of the house that works well with the outdoor overall architecture and style story. You could either build a deck or create a temporary patio area. Not only will this bring more style to the outside of your home it creates more usable living space.
Living in a colder climate you could build a structure with a roof and bring in a source of heat so that it could be used all year long.
For more information on tiny homes in Snohomish County and surrounding areas please contact us anytime or stop by and see us in North Marysville/Arlington. Stop by and see our products in person!
Stop By or Schedule a Consulation
Best Advice for Tiny Home Owners