Can I Legally Live in a Shed?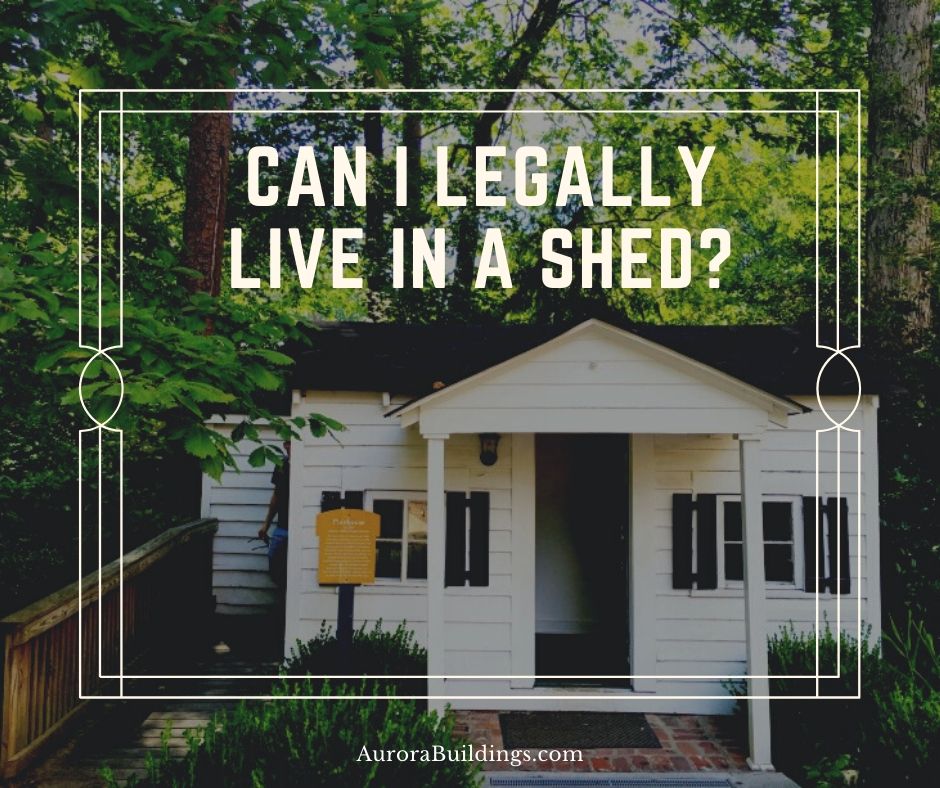 Can I Legally Live in a Shed? Maybe you have considered buying a piece of land and building a tiny home to simplify life or reduce costs, or both. Though tiny homes cost considerably less than a traditional home, especially here in Western Washington, they can still come in at a large price. Maybe you are wondering if there is another way to reduce the cost of switching to tiny home living. What about turning a shed into a home? 
You are not alone in these wonderings. Shed homes are growing in popularity and an increasing number of hopeful tiny homeowners are beginning to purchase pre-made sheds or are building shed homes from start to finish on their own.  
Using a shed as a tiny home is easier to put together and much more affordable than buying a tiny home, especially as more and more demand for tiny homes grows. If you are looking for a tiny and affordable home to own outright or within a few years instead of a 30-year mortgage. A home that is easy and quick to get set up. A shed home may be the way to go. But, can you legally live in a shed?  
Turning a shed into a primary residence on a piece of property is much more easily dreamed up than done. There is more to turning a shed into your new home than just purchasing your favorite plot of land and bringing in a shed. Sheds have the same and sometimes more difficulties as tiny homes do.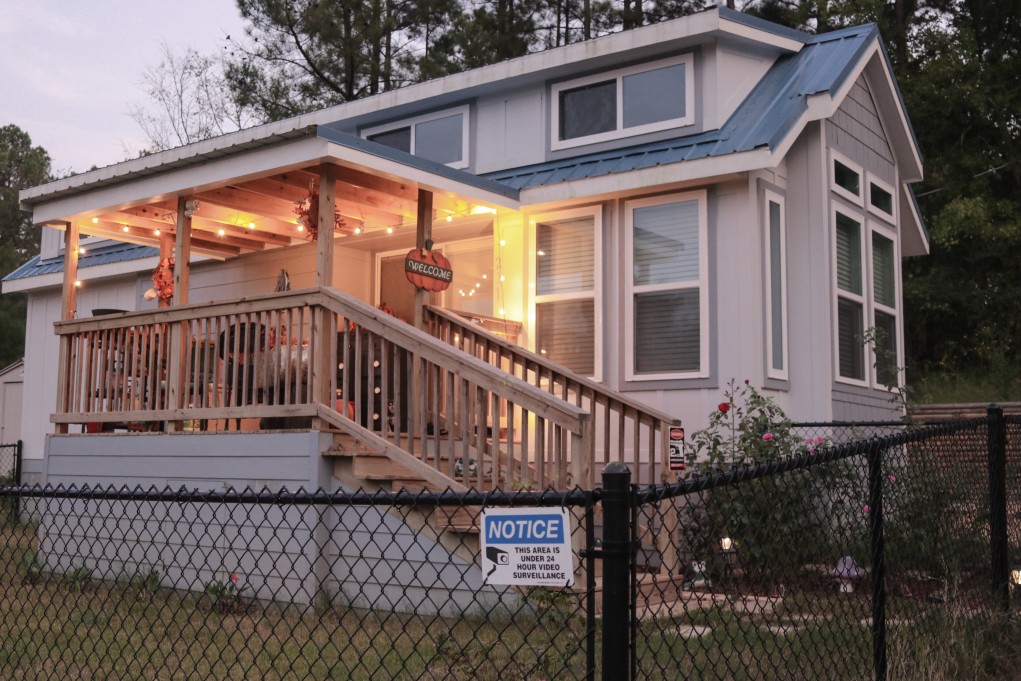 Perhaps the toughest part about knowing if it is legal to live in a shed is that permitting. A shed house depends upon the specific county and city zoning regulations in place where you plan to live in your shed. Zoning regulations are different all across the country and even vary from city to city and county to county.  
Here in Washington regulations about tiny homes were very hard to come by because there wasn't really any solid or easy to find laws about them. Not until last year did Washington State pass bill ESSB 5383 to enable the development of tiny homes and eco-villages and formalize the site requirements they are built on as a way to encourage tiny homes for affordable housing options.  
The state of Washington has put in place specific standards just for the building and use of tiny homes as primary homes, but they still leave the final decision up to local governments as to whether they would like to amend the Washington State building codes and provisions.  
So the best way to find out if it would be legal to purchase a piece of land and use a shed as a primary home right here in Snohomish County is to call the county directly and ask someone about the specific laws regarding tiny homes and turning a shed into a home. Ask them about the specific regulations, what plots of residential land would be zoned for this type of living, and if they can send you some literature about these laws or direct you to the exact laws on their website. Tiny home laws are still very new here in Washington so you want to get the information straight from a professional before you begin.  
So Can I Legally Live in a Shed?
Are you looking into building a small home or accessory dwelling unit from a pre-built shed? Come check out our showroom of available pre-built sheds and mini cabins we are located in North Marysville.  
More on Sheds and Outbuildings: