Best Layouts for a Tiny Home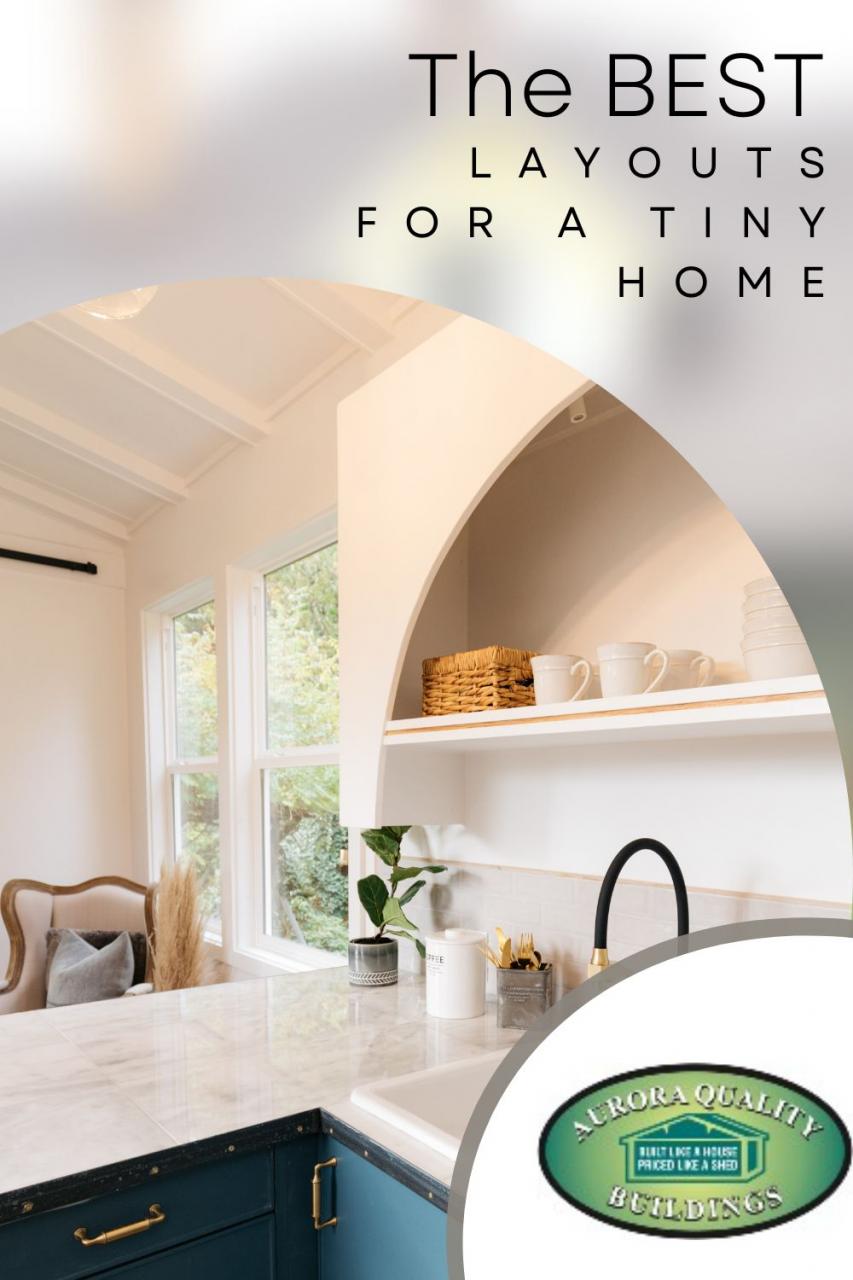 Best Layouts for a Tiny Home – Many people think about building a house. Anywhere you want to build your home, the land should be the first thing to consider. You know you should get land where you can access infrastructure, security, and utilities. It may be expensive, but it is absolutely necessary for a good living. When you've discovered a good place with access to basic needs, there are even more things to consider before bringing the house to the land.
Best Layouts for a Tiny Home and What to Consider
You would have to plan the best way to enter and exit the property when your tiny house has been moved there. Edges should not be too sharp, just in case you need to make a turn with a large trailer or your tiny house.
It's essential that where you want to live is easily accessible. If you are on a new site, you must clear bushes, uproot trees, level dirt, and make a good path to your home. You don't want your house to get stuck when you finally bring it onto the land or take it out. Where you want to put your new house should be accessible to some basic amenities like water and electricity.
You must consider buying wires and pipes to get electricity and water. Keep in mind, that the longer the distance from the source, the more you'll have to spend. You should also consider your waste disposal and management. Having a tiny house doesn't mean you should be locked in your tiny house. Because it's a tiny house, you might want to stay out more. Having ample outdoor space will be rather lovely. When planning to make solar panels, consider how your house is positioned to gain solar exposure.
At the same time, you want to avoid excessive sun exposure in your tiny house because you may not cope with the heat. So, you should position your house in the right direction, keeping heat and solar radiation in mind when you are using solar panels.  It is crucial to have land that is not far away from grocery stores, restaurants, and a hospital. Additionally, if you like certain activities, such as visiting a library, a bar, a swimming pool, and so on, find land that is close to those places as well.
Tiny House Floorplan
Cost
One major thing you need to consider before choosing a particular plan for your tiny house is your budget. How much can you afford? There are various plans you can choose from, although the cost is just one of the factors.
Lighting and Piping
Setting up electricity and water requires choosing a plan that makes these systems work together.
Size and Weight
If you are the type of person who always wants to move your house, you should go for a lighter house. A lighter house will definitely move faster and easier than a heavier one.
Floor Space
After you determine the amount of space you want for your tiny house, you should consider the measurement of the floor space.
Size and Number of Lofts to Use
The size and number of lofts you use depend on whether you plan to live in your tiny house by yourself or as a couple or household. If you think you need a bigger bed space or a larger space for storage, then you should go for a multi-loft tiny house. You'll also want to consider the size of your beds and what type of bedding you may want in your tiny house.
Type of Roofing
There are different kinds of roofs you can apply to your tiny house. If you are using a shed roof, one side will be higher than the other. Using a gambrel roof will allow room for more lofts.
Framing
Framing is equally necessary. You should know the kind of framing that will best suit the kind of tiny house you want, including getting the dimensions right.
After you purchase land and figure out how you want your tiny house to look, go ahead and make estimates on the materials you'll need. Depending on your budget and the size of the tiny house you've planned, you should be able to source the things you'll need. This all plays a big influence on your floorpan and what you are able to do with the funds, dreams, and desires you have.
We construct Custom Garages, Mini Cabins, Sheds, and Decks And help with the Best Layouts for a Tiny Home
More on Cabins