3 Ways to Keep Your Tiny Home Secure 2023
Are you considering living in a tiny home? Whether it is your long-term plan or a way to live on property you've built while you construct your dream home, there are many ways to design a tiny home that will feel cozy and comfortable. With the right strategy and planning, you can design a building that meets all your needs whether you call it home for 6 months or 6 years.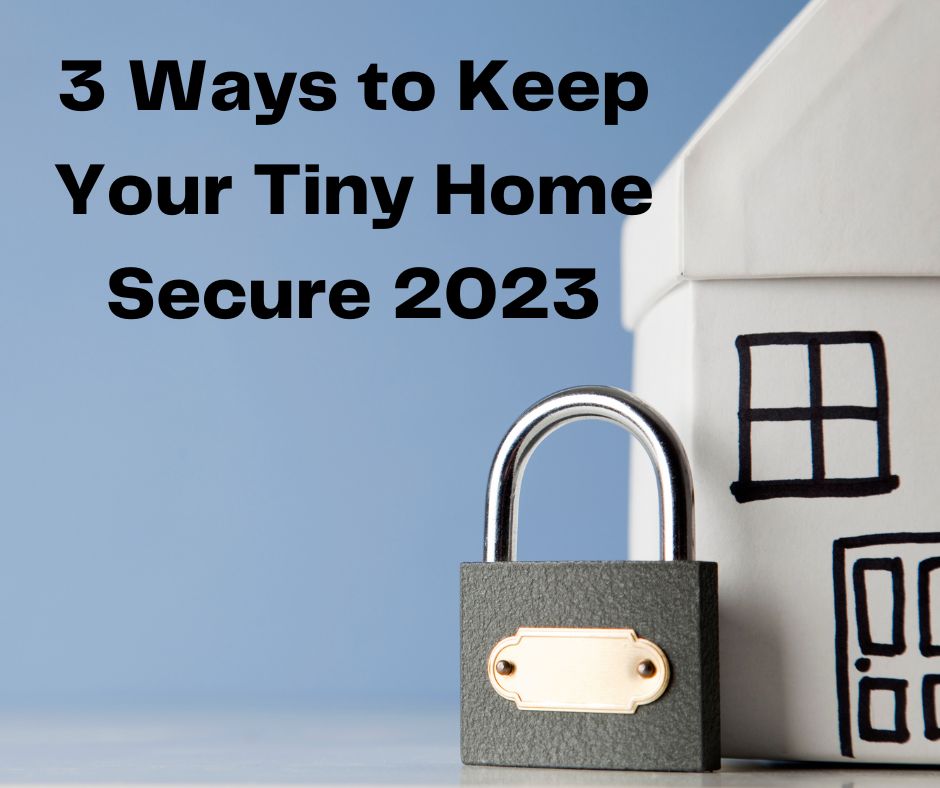 We can help you customize any of our mini cabin plans to suit your needs, allowing you to enjoy the best of both worlds: get the design you want while having it delivered ready to assemble and skipping the headaches of a massive DIY project. Contact us any time to learn more about designing your tiny home!
One concern many people have about living in a tiny home is making it safe and secure. In addition to designing a home that feels comfortable, you want to ensure that you can sleep easy at night knowing you and your family are safe inside. Here are 3 tips to help you do just that.
1. Get the right window coverings
We often recommend adding extra windows to a tiny home design, because it makes the home feel more bright and cheerful, provide pleasant cross breezes, and provide natural light to conserve energy in the daytime. It can also make you feel that you have less privacy and security if you don't have a good plan for window coverings.
Take the time to make or order custom blinds or curtains to provide you with flexibility to use the windows any way you see fit. Knowing you have a way to protect your privacy when you want to is worth the extra effort to get the window coverings right.
2. Add a security system
You may think of security systems as a good choice for a large home, but they are just as important for a tiny home. Smart home security systems are highly customizable so you can choose the features that will provide you with the most peace of mind. Shop around and look at the many bells and whistles available, making sure to choose a system that makes sense with your physical location. If you are living far from cell service, for example, make sure your security system will function well anyway.
3. Upgrade your locks
Some tiny home plans only include a minimal exterior door lock, which will not be sufficient to give you that priceless peace of mind if you call the building home. Upgrade to secure door with a deadbolt, or take it a step further and choose a smart lock that can include a surveillance system, keyless entry, and automatic locking of the deadbolt in case you forget.
There are many different price points and features to choose from when it comes to selecting the right lock and door for you, so spend some time considering what will make you feel most secure and fit your budget best.
Ready to get started? Contact us any time to begin planning your tiny home.