5 Tips for a Safe and Clean Garage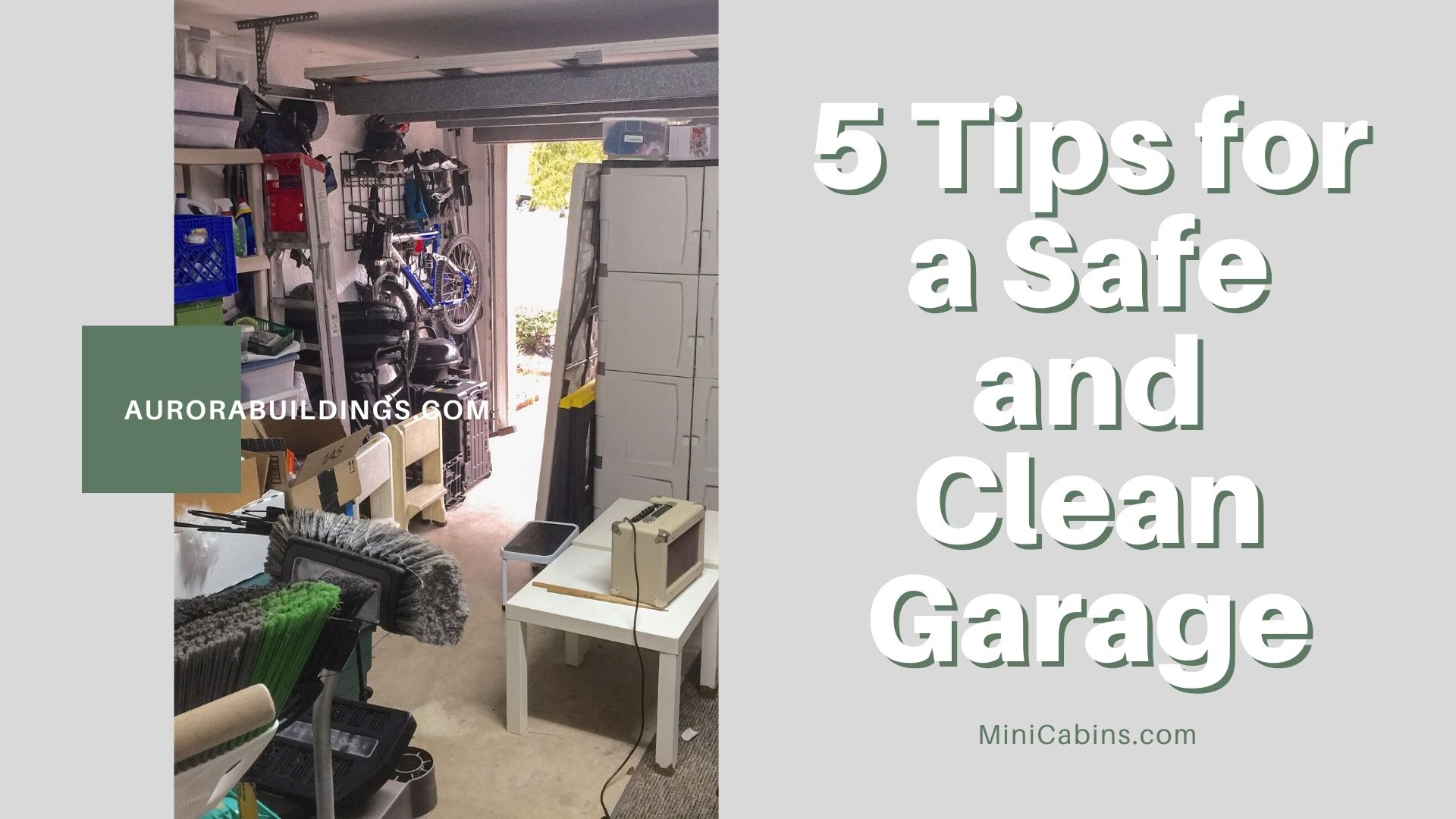 5 Tips for a Safe and Clean Garage – The garage is an extension of a home that provides essential storage space for your car and whatever other items are able to be stored in a semi-outdoor environment. If your garage is not properly clean and maintained, it can also pose health and safety risks. Here are five tips to keep your garage safe and clean to protect your home and the people living inside.
5 Tips for a Safe and Clean Garage
De-clutter and Organize
Cleaning up is a simple way to prevent potential injuries and illuminate tripping hazards in your garage. It is very important to keep items such as sharp tools, loose nails, shovels, and anything heavy that could fall, in a secure and proper location. Having these things safely stowed away will prevent several quick and common accidents that happen in a messy space.
Properly Store Chemicals
Items such as lubricant, paint, car oil, wood stain, and other items that are flammable in high temperatures, are dangerous to touch with bare hands, or breathe the fumes should be stored in a certain area to their own. Make sure to keep these chemicals in their original containers to avoid misuse and any leaking fluid and fumes. In many cases these items should be stored in a better temperature-controlled environment, such as an indoor storage room in the house.
Regularly Inspect Your Garage Door
Regular use and daily wear and tear can create issues with your garage door over time. Just as with any other fixture in your home, your garage will age with use. It is a good idea to inspect your garage door regularly. Make sure to check the springs and cables for damage and replace them as needed. It is also a great idea to make sure that you know where the emergency release on the garage door is located and test the auto-reverse to make sure it is working properly.
Keep Your Garage Secure
There are many things that are intriguing inside a garage to those looking to steal items to resell them. It is always a good idea to make sure that your garage is secure from any security risks. Keep your garage door closed at all times even if you are in your home or working nearby as an open garage shows anyone walking past what is in the garage allowing them to come back at a later time to find items that they already know are there. For attached garages, make sure that the access door into your home is locked and secure the same way that your front door is, especially when you go to sleep at night. This is a well-known easy access point into the interior of the home for professional thieves.
To prevent forgetting to close the garage door you can install a garage door sensor or automatic closure that will notify you if the garage has been left open, or will close the door automatically after a certain time period.
Take Garage Fire Safety Precautions Seriously
Garage fires go undetected for longer than other housefires as they start further away from where many people spend most of their time in their home. It is a good idea to keep a fire extinguisher handy inside your garage right next to the door leading to the inside of your home. Make sure to check all the electrical cords running through your garage and replace them if they are fraying or tired. Never staple chords to the walls or leave them across the floor of the room creating a tripping hazard. Avoid using any extension cords or lightbulbs that are not the proper wattage to help reduce the risk of overloading any circuits. Keep all flammable materials away from electrical appliances and heat sources. It is also a very smart idea to have electrical checked by a professional electrician or even a firefighter to ensure that all electrical wiring is safe and not a fire hazard.
These are great ways to keep a clean garage and safe one at that.
For more information on custom-built garages in Puget Sound and surrounding areas please contact us at any time or come by and see us in the Arlington/Smokey Point area.
More on Garages: