Important Things To Look For When Buying A Garage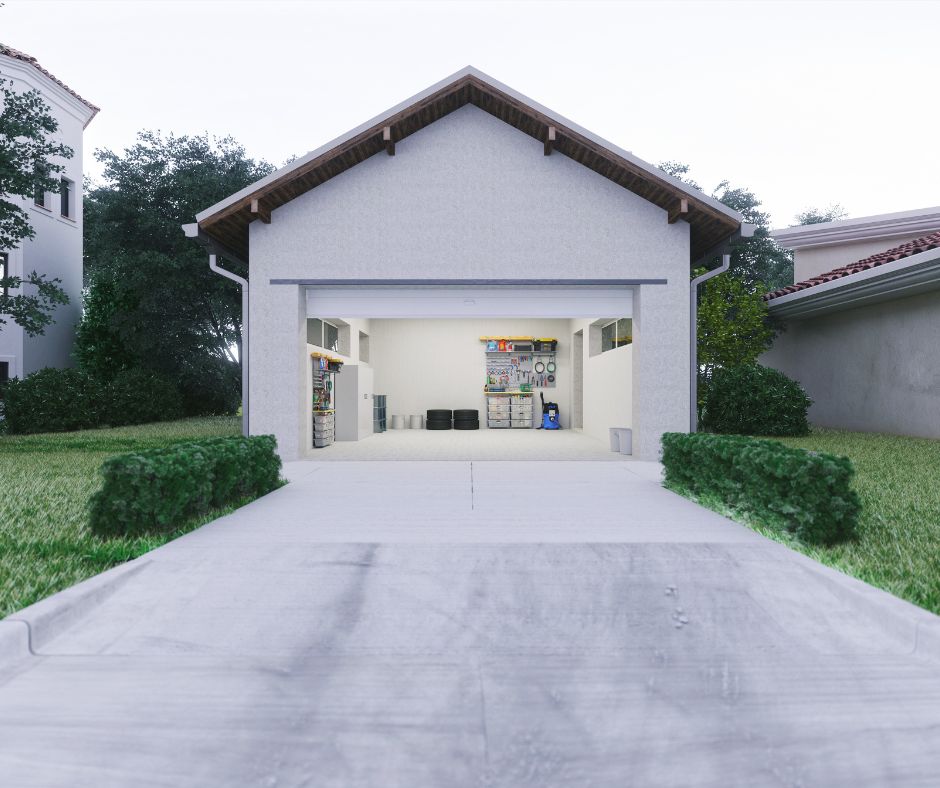 Important Things To Look For When Buying A Garage – Garages are an important part of the home, they store things like cars, household tools, knick-knacks, and many more. While traditional garages are common, modular garages are a new storage solution that can be attached to your home. These are quite different compared to traditional options based on how they're assembled, and in most cases can be a handy and cost-efficient investment. But, before you add one of these to your property, here are eight things to consider before buying a garage.
Important Things To Look For When Buying A Garage
Site Preparation
One of the first things to consider is the amount of space you have, and the characteristics of the site. Traditional garages always require a concrete foundation, which can be costly and time-consuming to create. On the other hand, most modular garages just need to be set on steady, flat surfaces. Depending on what your property looks like, this may require land to be flattened and compacted, and a simple stone base to be set before installing a modular garage.
This site preparation can be done by yourself, or with the help of your modular garage manufacturer. Before starting any home improvement project of this scale, always check with your municipality guidelines on any ordinances and permits you may need to follow for installing a new garage.
Ease of Installation
Another thing to consider is the process and time required for installation. Depending on the model you choose, a modular garage can take as little as two weeks to be delivered and assembled on your property. Ideally, your new garage should be usable in just a matter of weeks, but this depends on your location and also the quality of your site. If the dirt has been appropriately leveled, and the foundation has been properly laid, you can easily erect your modular garage. Some models may need to be set in wet concrete.
Other models may come fully prepared, in which case you may need a crane to lift and set the model onto your property. In any case, most modular garages will only take a few days and a few extra hands to build, but some companies also offer installation services to make the process hassle-free for you.
Build Quality
Build quality will differ from manufacturer to manufacturer, so it is essential to do a thorough background check. While vetting different companies, make sure to ask the right questions to check their process and standards. While it may be tempting to go for the lowest price point, investing a bit more in companies with proven quality is a must if you want a well-built garage.
Customization
Some manufacturers will offer the chance to customize your modular garages, while some may only offer generic models. If customization is an option, you can change elements like build material, finishes, and decorations. This usually adds more cost upfront, and may also add to assembly and delivery time.
Durability
Before choosing your model and customizations, also consider the materials used for your modular garage. For example, if they're offering steel garages, ask if they also offer protective painting and coating. If not, then the material is more susceptible to corrosion and rust. Double-checking if the materials and additional elements of the design will help you pick a modular garage that best suits your home, and will last for a long time.
Overall Cost
There are plenty of factors that affect the cost of metal fabrication: workforce, materials, design, et cetera. All these considered modular garages are less pricey than traditional garages. Since modular garages are premade in specialized metal factories rather than on-site, manufacturers can create these garages much faster, with less labor, secondary services, transportation, material costs, and more. This translates to a lower overall cost.
Interested in installing a modular garage on your property? Contact us! We would love to help!
More Advice on Garages for Western Washington