3 Ways to Give Your Garage a Facelift
A Garage Facelift? The garage, in many homes it often becomes a catch-all for all the things that don't fit inside the insulated and cozy part of our house. For some, that stuff bumps the car outside to the driveway. There are plenty of us that are looking for ways to make our garages work and look better in our homes. Time for a Facelift?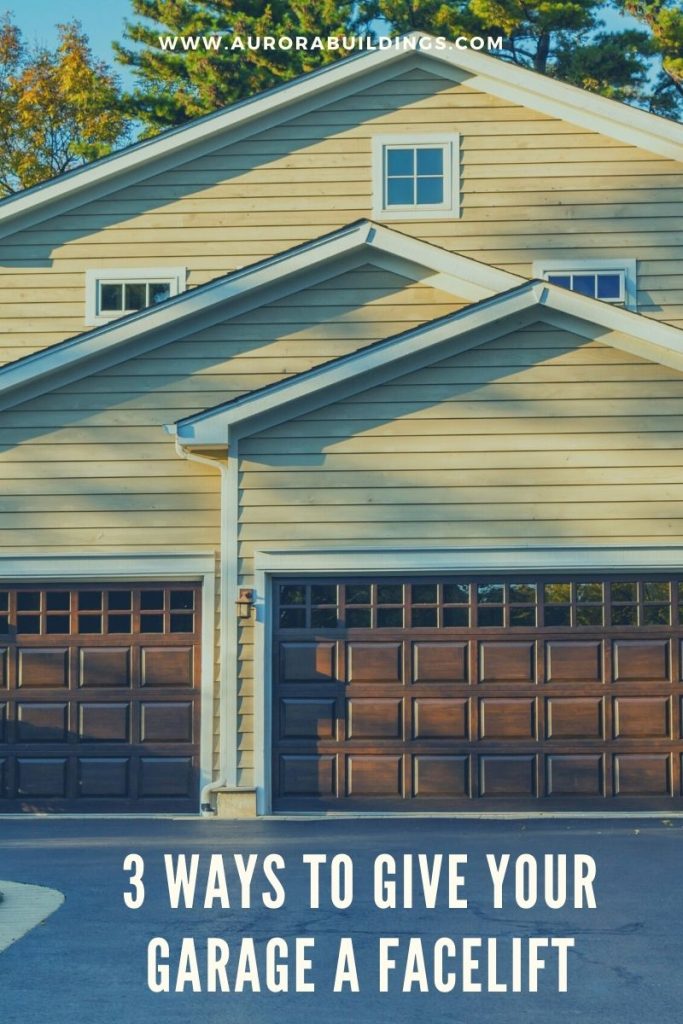 Luckily sprucing up your garage can be as simple or as adventurous as you like. Here are three quick and simple ways to give your garage a quick freshen-up or facelift.
Install Built-in Shelving
Nothing transforms a garage faster than an organizational system for all of the stuff hanging out in there. There are several great pre-fabricated systems made specifically for the purpose of organizing a garage space. Some are as simple as shelving with the right measurements in mind and others are as sophisticated as providing special task lighting and individual spaces for specific items commonly stored in garages. It can get overwhelming choosing a system so hiring the help of a professional organizer or garage designer would be a good idea to make what is envisioned in your head a reality.
A New Garage Door Finish
The floor of the garage can make a huge impact on the look and design of the garage. How would your living room look if it was full of stained carpet? Take a tired old garage to new and fresh just by refinishing the floor. Epoxy flooring is trending right now, it not only provides a beautiful shine it is also very durable for driving a car on. You will find it comes in seemingly countless colors and finish options.
Lighting
Most garages are dark and sometimes spooky. This can be less than helpful when the sun goes down especially in the winter when there are only about 8 hours of daylight around here. It makes it difficult to do anything other than get in and out of the car. Adding some more light fixtures is a great way to fix this. Adding lighting also gives a more cheery and fresh feel to any space.
If your garage could use more than just a simple upgrade we can help. We build custom garages in Marysville, Snohomish County, the Puget Sound, and surrounding areas. For more information on building a custom garage in Marysville and surrounding areas please check out our website, contact us, or come visit us any time.  We build custom garages in Snohomish County and surrounding areas. We construct Custom Garages, Mini Cabins, Sheds, and Decks
More on Garages: