5 Steps to Turn a Carport Into a Garage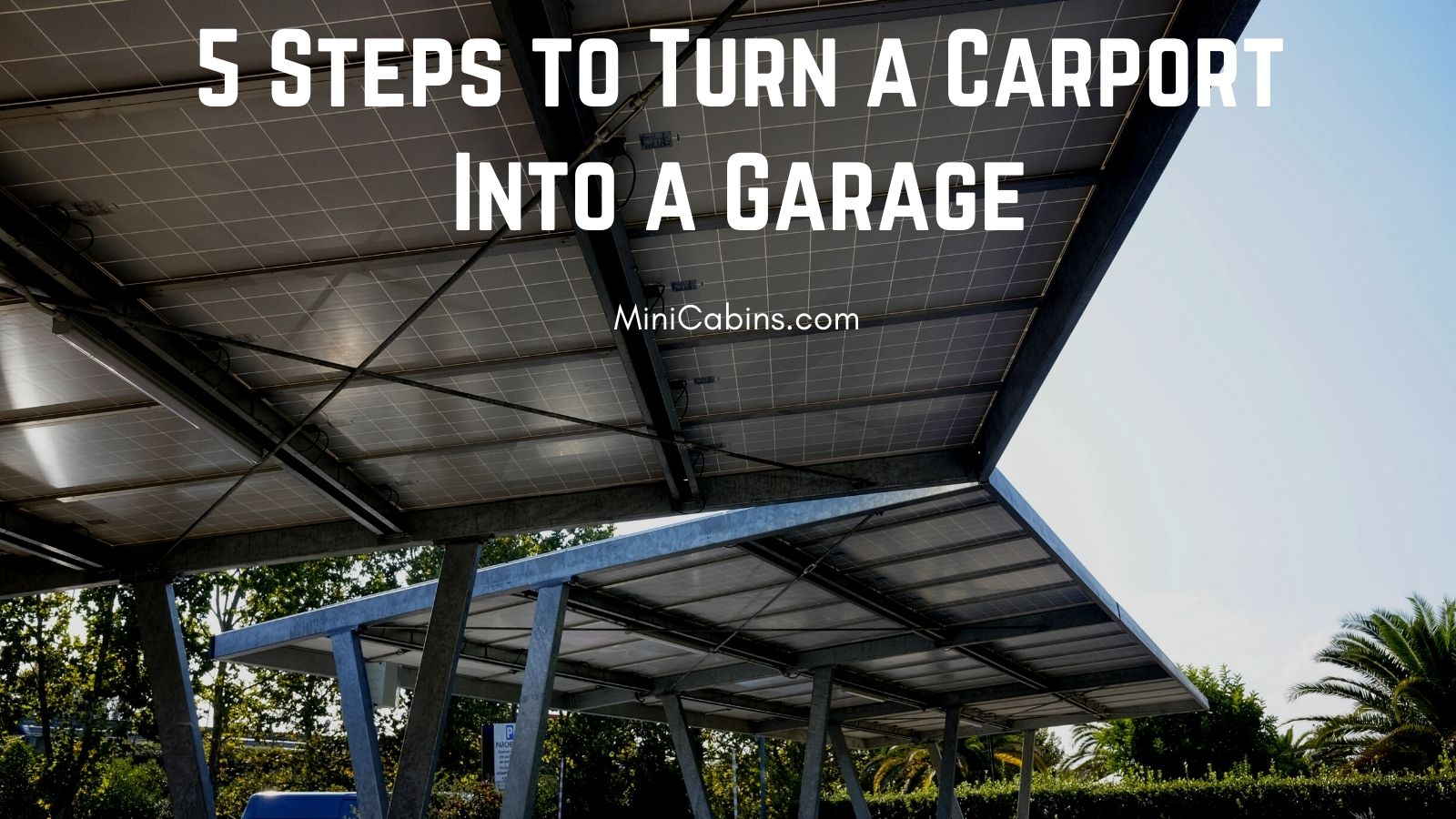 Carports are a common form of residential parking space, especially in older homes or places with warmer weather. They are less expensive to build than a full garage because they do not have walls or require a door, but they are less secure, less weatherproof, and don't offer extra storage options. So many people that have carports wonder what the possibility would be to turn it into a garage and what it would take to accomplish the task.
Converting a carport to a garage can cost on average anywhere from $25,000 to $60,000 depending upon what type of improvements you are looking to make. Here are some things to consider when turning a carport into a garage.
Check Local Building Codes and HOA Rules
Make sure you know the rules for building projects in your neighborhood, both with your HOA if you have one, and the city/county you live in. Two major regulations you may come across is the need to have a door connecting the inside of the garage to the inside of the home if the garage will be attached to the house and the wall shared with the house will probably need to be a fire-rated wall.
Look at the Integrity of the Structure
If the carport has a tiled or shingled roof in great condition and the corner support beams are strong, there is a good chance that walls can be built on the existing structure and it can be turned into a garage. If the posts are wobbly, leaning, damaged, or too small and the roof is flat, then it will need a major structural upgrade or it might just be better to tear it down and start fresh.
It is good to have a professional check out the capability of the roof structure being converted to a garage.
Check and Measure the Concrete Slab
The smallest size for a garage is 20 feet deep, 10 feet wide(for a one car garage), and 18 ½ feet for two cars. You want to make sure that the concrete slab is large enough for a garage or you will want/need to make plans to expand the slab as well.
You also want to make sure the slab is in good condition. Is the footing wide and deep enough? It may not be solid enough to hold up framed walls.
Measure the Height
When you enclose a carport to turn it into a garage you will need enough height under the roof line for a header beam and a garage door that a truck/SUV can pass through. A standard garage door is made for a rough opening 8 feet 1 inch high and needs a double thick header beam that is 2×8 or 2×12 to go across the full front length of the garage.
Don't Forget About Electrical
Not all carports have electrical running to them. If you turn it into a garage you will want lights and an automatic garage opener.
For help in determining if you can turn your carport into a garage and the exact steps it will take for your property please contact us anytime. We build custom garages in Snohomish County and surrounding areas. We construct Custom Garages, Mini Cabins, Sheds, and Decks
More on Garages: