Adding a Garage to a Home Without One
Have a home but no garage? Here's how to Add a Garage to a Home Without One
Maybe you dream of a day you can just walk from your car and straight into your house without getting wet in the Pacific Northwest rain. You might be dreaming of more space to store your things that is organized, or a place to set up a home gym, extra outdoor(ish) play space for kids when the weather is bad, or a bit of workshop space for hardware. There are many reasons why people wish, think, consider, decide to build a garage on their home without one.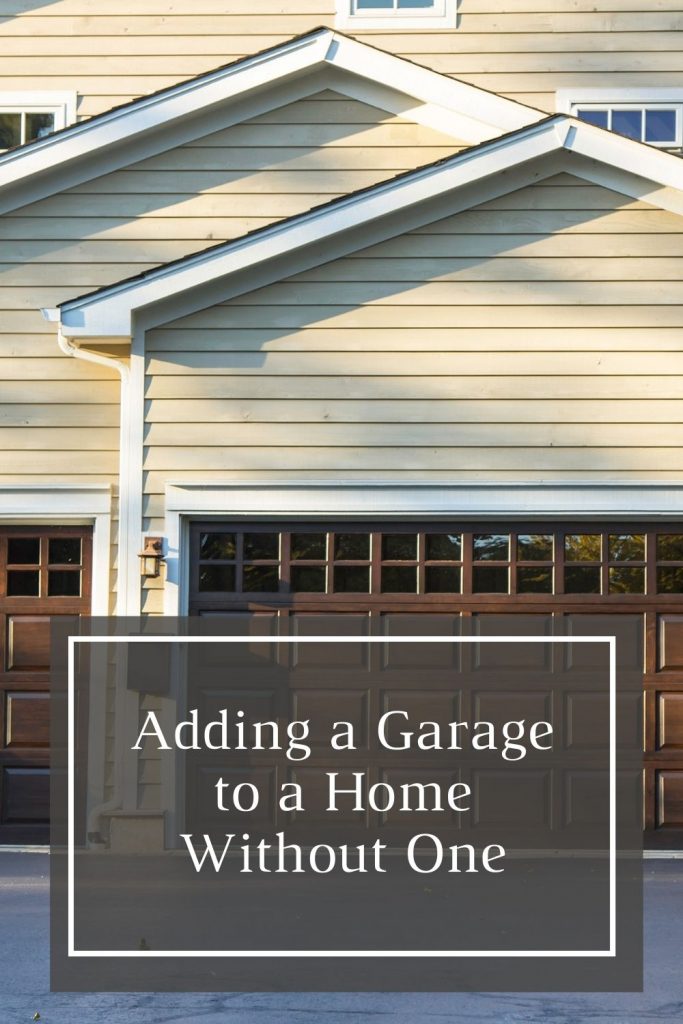 Before taking the leap and actually constructing a garage, there are a few things to consider.
Zoning and Code Restrictions
The first step to adding any structure to your property whether attached to the home or not, is to make sure the zoning laws for the exact area your home is in will allow you to follow through with your plans. Make sure to check out all of the rules. Check into how closely you can build to the property line, specific rules for garages, if there are any regulations on the driveway, etc.
Once you know what is allowed and permissible by your city's standards, it is good to make sure you know what your home owner's association allows if you have one. Though the HOA is not a government entity, it does have the power to regulate exterior changes to your home.
Should You Build an Attached Garage or Detached?
Another big choice to make is if you are going to attach the garage to your current home or build a brand new freestanding detached garage structure. Attached garages tend to cost less and it is more convenient to have it become part of the home, especially if you plan to park in it.
Detached garages bring their own set of advantages as well, especially if you plan on using it for noisy activities. The detached garage will keep noise down inside the rest of the home.
Size Requirements
The standard size of a single car garage is 14 feet by 20 feet, a two car garage can be built in as little as 24 feet by 20 feet, but building a little extra length and width would be more comfortable to fit two cars and still be able to open doors and move around. About 6 to 8 more feet will help to keep things comfortable in a two car garage.
It is good to know the standard sizing so that you can take those measurements to the area you hope to build your garage and see what would work or if building a garage would work at all.
How the Garage will Be Accessed
Before building a garage, you will certainly want to consider how you will be getting the car to the garage door or anything else you plan on storing in there. Driveways can be anywhere from a narrow 8 feet for a single car to 24 feet for multiple cars. This is also a good place to ensure you know zoning laws on how much space you should have between the garage door and the edge of you property.
How it Looks Next to the Home
A garage should always look like an accessory to the home that compliments and adds to the style of the home. This is especially important for homes with strict HOAs. You want the garage to look like it fits and has always been a part of the property. This will also help with the resale value of a the home ( because curb appeal is huge in selling homes).
For more information on the specifics of adding a garage to your home please contact us anytime. Come and visit us in Marysville today or contact us via phone or email to get started on that perfect private backyard office. We construct Custom Garages, Mini Cabins, Sheds, and Decks
More on Garages: