How to Add Shade to Your Custom Deck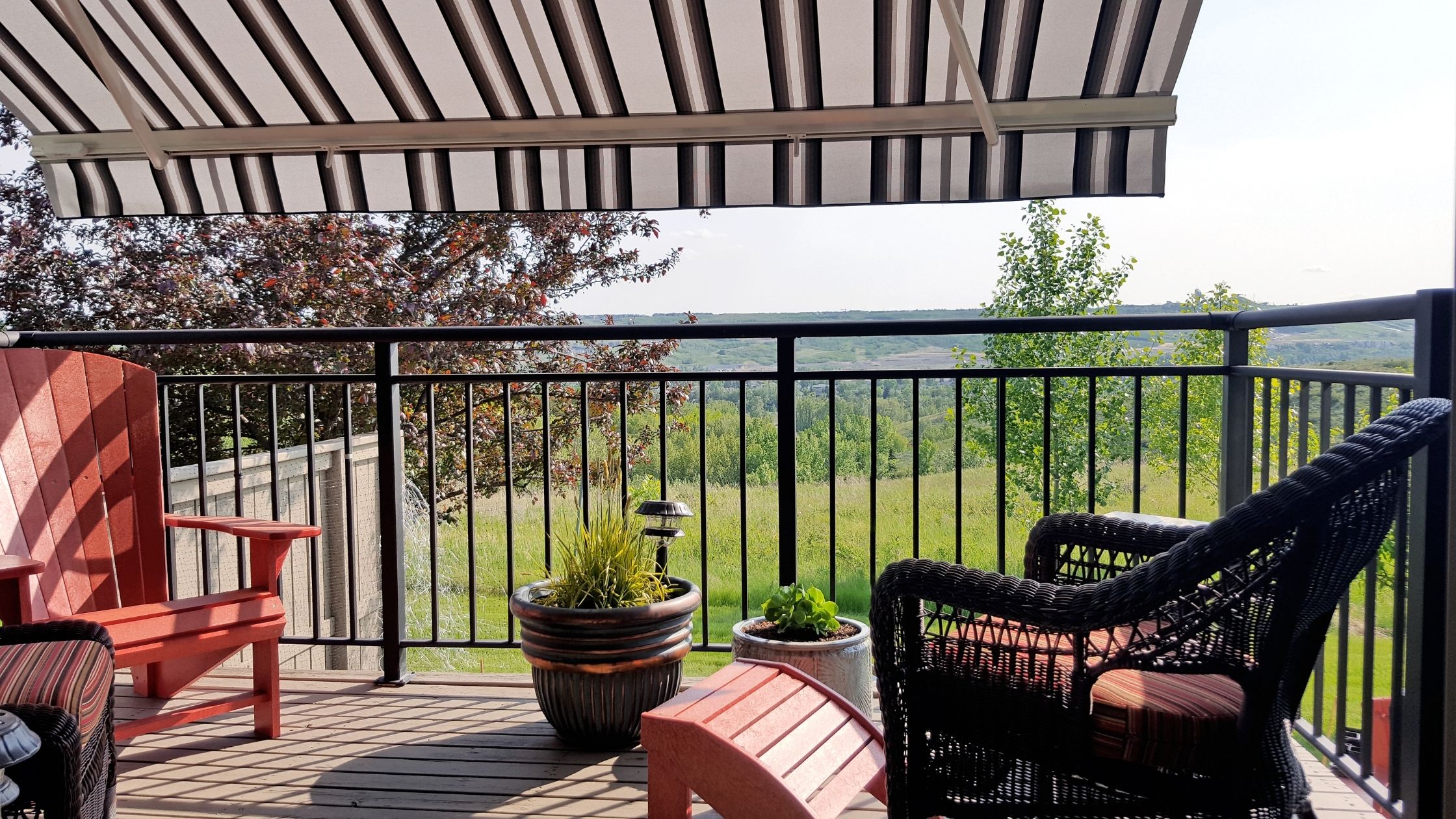 How to Add Shade to Your Custom Deck – Custom-built decks allow homeowners to more easily enjoy their outdoor spaces. They can become like a brand-new room in your house. An extension of your living and usable space. A place to relax and enjoy some fresh air in privacy, a place to enjoy a great meal and the great weather, or more space to sit and laugh with friends well into the warm summer nights.
What is not so enjoyable is contending with the blazing hot sun or rain and limiting the useable hours in your outdoor living space. The nice thing is, that there are several ways that you can bring in some shade or shelter to be able to enjoy your deck at all times.
Pergolas
Pergolas offer a nice decorative option with structural and architectural design interest. You can even bring some green life into the space by planting some climbing vines to crawl along with the structure.
A pergola is made up of cross beams supported by corner posts. The ceiling of a pergola is left open allowing some light and air to continue to come into the space it covers. Some people choose to temporarily drape shade cloth over the pergola in times of intense heat. This is a more budget-friendly option that also lets sunlight come through so the area is not completely dark.
Awnings
Awnings are thick pieces of fabric held up across a metal frame to provide shade. The nice thing about awnings is that they come in a large variety of patterns and colors to go with the overall color scheme and aesthetic of the exterior of your home. They are also retractable and roll up tightly to the side of the home when you don't need them.
The downside to an awning is that it is stuck in one place and has to be secured to the structure of your home. The outer edge is also usually lower and, in some cases, people will need to duck underneath to avoid hitting their head. In the case of strong wind or storm, an awning that is not retracted can be damaged beyond repair.
Permanent Shelter or Canopy
For areas where the weather is all over the place throughout the year, some people choose to purchase a canopy or build a permanent shelter that includes a roof. It is like having an extension of the roof and no walls. This allows the deck to be not only shaded from the heat of the day but also to be more easily used when it is raining or even snowing.
An added benefit to a full-on shelter is that you can add some luxury items like a ceiling fan and lights to make the deck even more useful. There are some custom decks that have incorporated fireplaces and televisions into one wall of a shelter on a deck or patio to make it into the ultimate year-round outdoor living space.
For more information on building a custom deck in the Puget Sound area please contact us any time or stop by and see us in North Snohomish County in the Marysville/Arlington area.
Stop By or Schedule a Consulation
More Advice on Decks