Three Ways a Garage Can Boost Home Value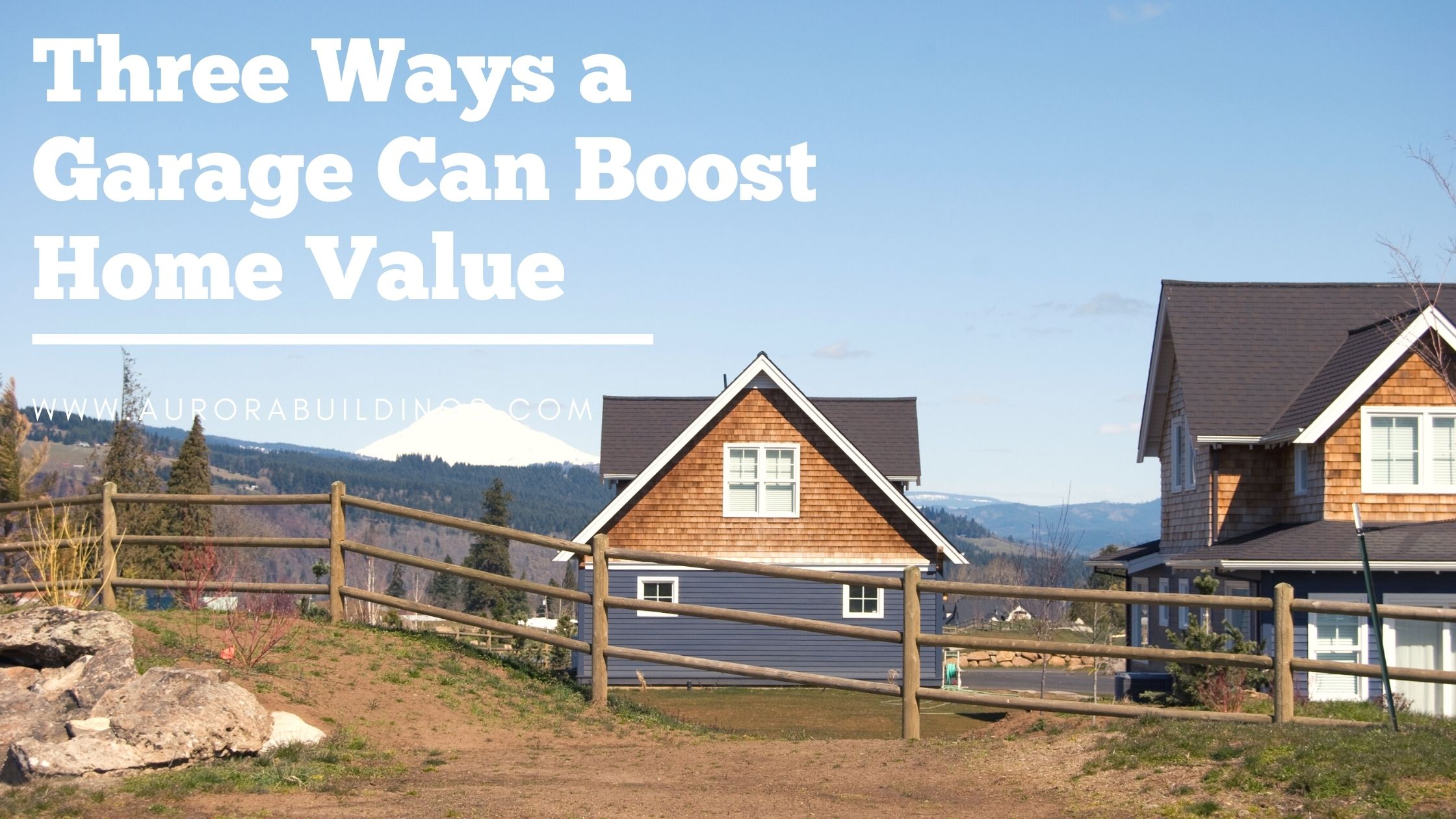 Want to boost your home value? Many times a garage can seem like an afterthought in the overall use of your home. When you think about the areas of your home you spend the most time in, the garage probably doesn't come to mind. Switching your thinking to a buyer's perspective though, the garage becomes more essential and a bigger focal point.
Here are 3 Ways Your Garage Appeals to Buyers and Boosts your Home Value –
Curb Appeal
The average garage takes up about 30% of the total front elevation (face/front wall) of a home. That is a significant number. A garage that is well kept and has an up to date door plays a huge role in the overall look of a home. Realtor.com even states that an updated garage door can bring an 83.7% return on the cost when you sale your home. Homes with multiple garage bays are noticed right away by buyers.
Parking and Protection
When buyers are looking for homes with garages, they want a place to park their car out of the harsh elements. Wouldn't it be nice to just get up for work and not have to go out in the rain and get all wet on the way to work? Or have to go scrape the ice and snow off the windows taking an extra 15 to 20 minutes standing in the cold instead of just getting right in the car and leaving?
If you live in the city a garage is seen as even more prime real estate with the added protection of another locked barrier making it harder for thieves to access.
Plenty of Storage
Room to store things is not a glamourous idea that people get excited about when it comes to homes. But the ability to live an organized and less stressful life is gaining in popularity. One way to do that in a new home is to have plenty of space to keep your things. Believe it or not plenty of storage space is commonly at the top of many home buyer lists today. A sizeable garage with plenty of space is like a giant storage solution that will fix a buyer's clutter problems. A bonus: is a garage that has a great organizational system already set up. It's akin to a walk-in closet with custom shelving.
At Aurora Quality Buildings we can work with you to make your garage into a functioning thing of beauty to make life easier, and help make your home more appealing when it comes time to sell.
For more information on our custom garages in Snohomish County and surrounding areas check out our website, contact us any time, or come by and see us in Marysville.
We construct Custom Garages, Mini Cabins, Sheds, and Decks
More on Sheds and Garages: